Give me a call
07974 243483
plugin
drilling
repairs
Adjustments
We offer a range of different inserts for fingers and thumbs. Whether you're a conventional bowler or a hook bowler, whether your ball is old and no longer fits, or is brand spanking new, come in and see what I can do for you.

I have been drilling balls for over twenty years and can can offer you a consultation to ensure your ball suits your bowling needs. I can offer you advice on what ball would suit your style, what you want to achieve from your bowling, and what different layouts will translate to on the lanes.
At whatever level you bowl, coaching can be the key to improving your game. Sessions can be offered in groups or individually and can be an ideal gift for someone. It might just be that you want to up your game, but you don't know how. If you would like to enquire about some coaching, or have any other questions, please email me and I will get back to you, or alternatively, you could pop in and see me at the shop
As we all know, bowling balls take a complete hammering! They can get scratched, chipped, cracked or all three! If you're not ready to retire your favourite ball, I offer a resurfacing and repair service that will restore it to its former glory. Equally, if you find your gear has lost some of its bite, then why not drop it in for a deep clean and see the difference.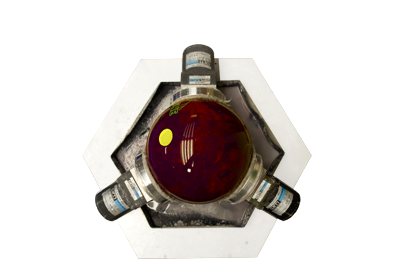 Remember, it it don't fit, it won't hit! It's important to feel comfortable with all of your equipment, and that each ball comes off your hand consistently. There are plenty of ways to tweak how a ball feels, making sure you have the opportunity to maximise your performance on the lanes. To get the best from your equipment, why not come in and ask how we can improve it.